PLATFORMS FOR UNIFYING DATA,
APPLICATIONS, AND PEOPLE.
PARIS
P

lanning,

A

nalytics, and

R

eporting

I

nformation

S

ystems
Customers get solutions
that are quick to implement, flexible, and powerful
— and that leverage their existing systems.
Management can make immediate critical
decisions with full confidence because the organization
is in sync in real-time.
Data sources, dashboards,
and Excel are connected in ONE, LIVE, MULTI-USER EXPERIENCE.
All staff work in
collaboration, resulting in
increased productivity and recognition.
EXPERIENCE UNPRECEDENTED GAINS IN PRODUCTIVITY
Combat Spreadsheet Limitations
Reaching the limits of what spreadsheets can do for you?
Power your spreadsheets with an analytical model that stores your data and automatically runs your calculations and business rules.
Use your everyday spreadsheet as a front end to enterprise-wide financial models that accommodate budgeting, forecasting, and all other types of complex planning exercises.
No more clerking Excel!
Analysts are spending hours clerking Excel instead of doing the job they were hired to do.
Leave the clerking to us.
With our powerful back-end engines, we can deliver the numbers at record speeds.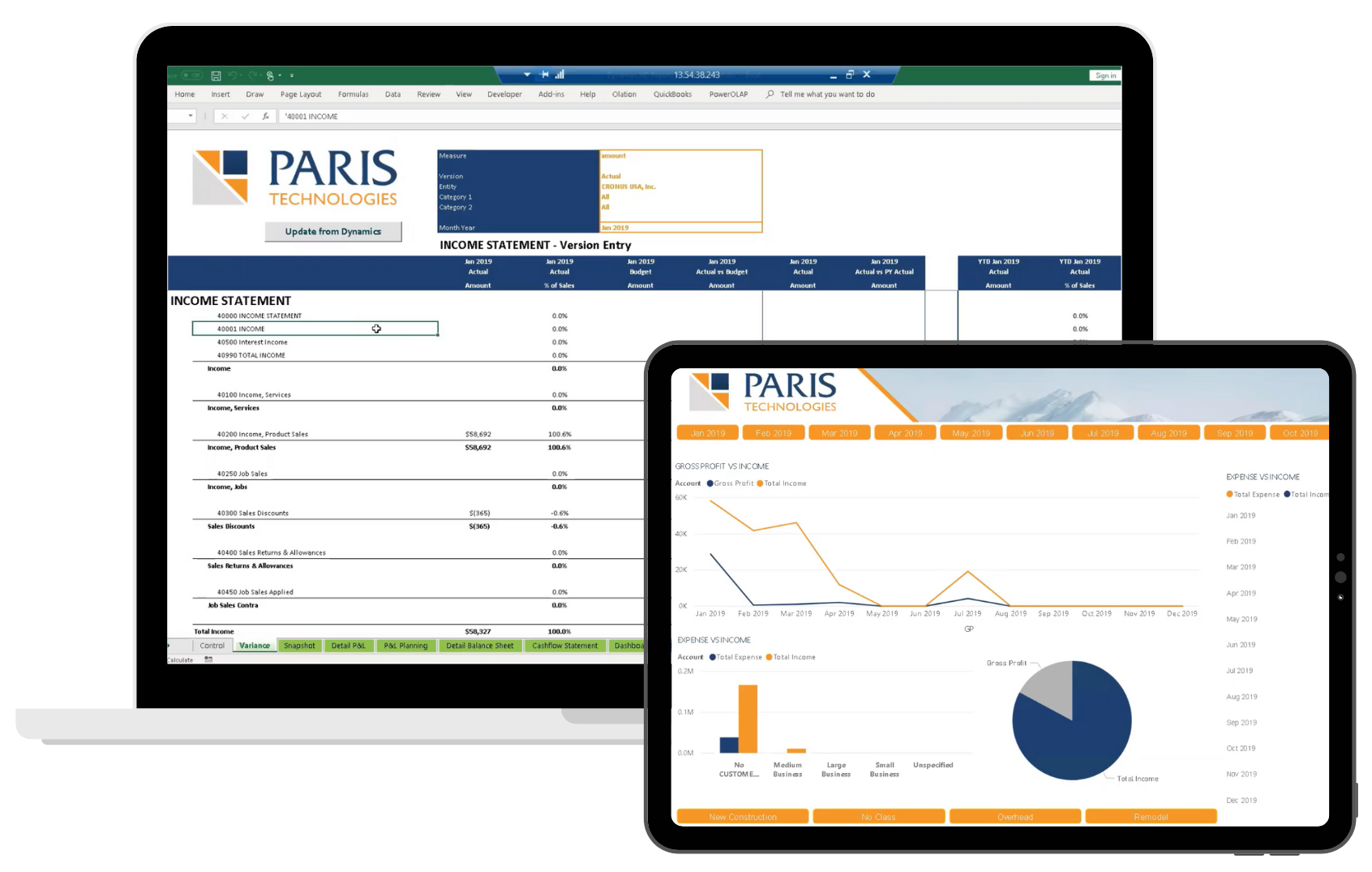 Flawless Metrics
Ensure that the metrics in your management dashboards are totally consistent with the numbers in your spreadsheet reports.
Store and calculate all your metrics for both transactional and planning data in a single place for vastly improved efficiencies and full reliability.
WE HAVE THE SOLUTIONS FOR YOUR CHALLENGES
Olation®
Welcome to the New Age. And a better way to work.
Leonardo®
Web based data visualizations. Dynamic Reports and KPIs.
PowerOLAP®
Plan, Analyze, and Report. Accurate Data Every Time.
PowerAnalytics
Analytical Solution for SAP Business One or Quick Books